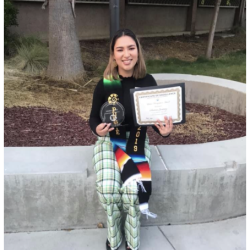 Andrea Jimenez
My name is Andrea Jimenez, my pronouns are she/her/hers. I am a first year journalism major at SFSU. I came to the U.S with my parents at the age of 5 from El Salvador. I decided to join the DRC as an intern this year because I am passionate about educating myself on the needs and resources of undocumented and DACA students on campus. The DRC has helped me navigate my first year experience and I want to get to know more about the program and help others the way the DRC has helped me. 
Evy Mylordos
My name is Evy Mylordos and I study Sociology here at San Francisco State University. As an empath, I have a passion for helping others, and I hope to work in social services and/or social work. I have chosen to intern with the Dream Resource Center for personal reasons, as I know and am close to many people who are in the same position as those whom we are helping at the DRC. When I am not working, studying, or interning, I enjoy spending time with friends and family, watching documentaries, films, and TV shows on Netflix, and playing tourist in the Bay Area, among other things.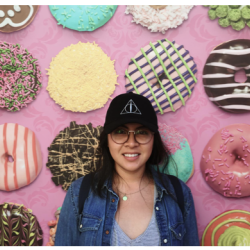 Estefania Lopez
Hello! My name is Estefania Lopez.  I'm a newly transferred Junior studying Business with a concentration in Marketing. I am originally from Puebla, Mexico and was raised in San Francisco along the Mission District. I have taken most of my previous courses via online and with joining this internship I am super excited in getting to know new people. If you're ever in the Mission District, be sure to visit is La Palma Mexicatessen, it's everything Mexican food should be!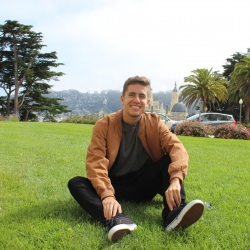 Julio Sanchez
My name is Julio Sanchez and I am from San Diego! A little bit about myself is that I am currently a Cell Biology major here at San Francisco State University, minoring in Latino/a Studies. I tend to work out a lot in order to stay fit and play intramural soccer here at the mashouf wellness center. Whenever I'm free, I always take that opportunity to explore the city and hang out with friends. I am a huge fan of photography, taking lots of pictures and love to travel! Hope to meet some of you!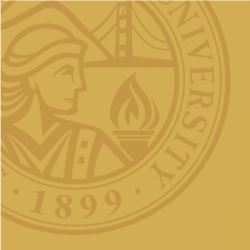 Karla Magaña-Ocon
Hello everyone! My name is Karla Magaña-Ocon. I am a senior studying Communication Studies focusing in Broadcast & Electronic Communication Arts. I am originally from Torreon, Coahuila, Mexico. My parents immigrated here when I was just three months old, I've lived almost my entire life in Southside San Jose! When I have free time I like spending it with friends & family. You can find me always listening to something whether it be music or a podcast. I commute to campus three times a week. Like a lot of commuters I would typically go home right after class. So I'm really looking forward to interning and spending more time on campus getting to meet other students!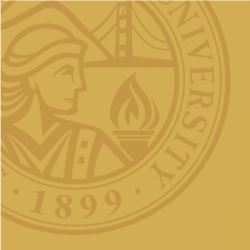 Marie Fernandez
Hello! My name is Marie Fernandez. I'm a senior studying Criminal Justice. I will be the first in my family to graduate college. I am an independent young woman seeking knowledge and with a lot of ambition for inner peace and happiness. Proud undocumented student, a Dreamer. Love to help my community and give back to the people who have helped me succeed.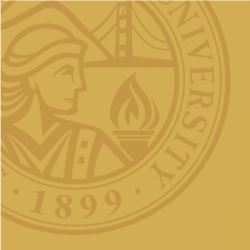 Stephanie Gonzalez
Hola! My name is Stephanie Gonzalez, I am a first generation student pursuing a BA in Mathematics. I immigrated to the U.S. when I was five years old from Puebla, Mexico. San Francisco became my home so I try to give back to my community, that is why I joined the DRC. I am usually studying or working, but on my free time you can find my sewing, running, or dancing.